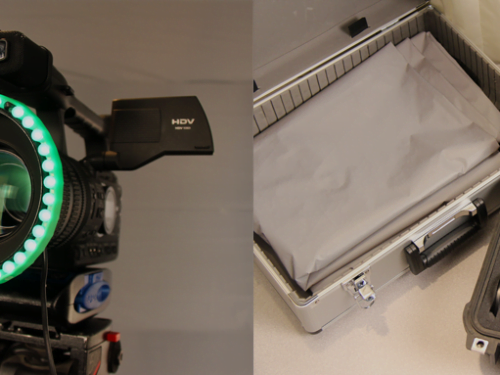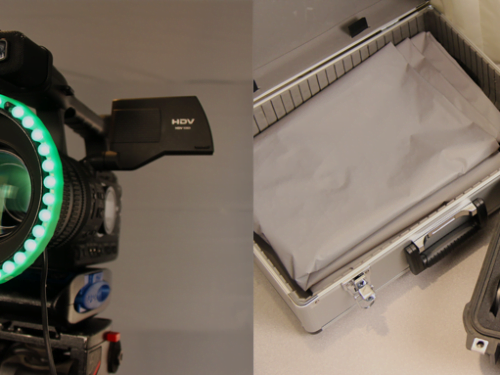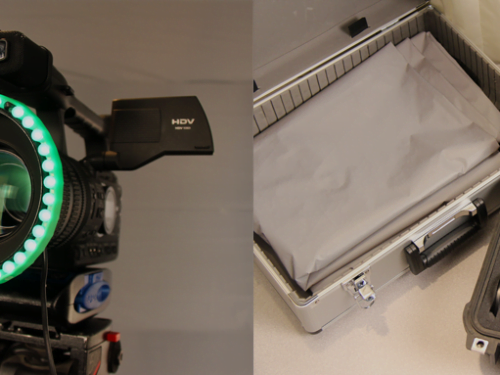 LEDchromaKEY.com recently announced the release of the new Light Ring Chromakey System for Teleprompters. This patent pending innovation provides a new, innovative way to use retro-reflective chromakey technology with in-line teleprompters. Typically, retro-reflective LED light rings mount directly around a camera lens, prohibiting the use of traditional teleprompters in film and video applications. Many film and video production applications that require a teleprompter, also require the use of chromakey effects, such as broadcast television news, sports and weather reports, corporate marketing, advertising, training, you name it. Productions that currently combine the use of teleprompters and chromakey effects either use painted or pre-colored fabric in the background, lit by a large array of lights, as evenly distributed, luminously, as possible. This requires significant space, cost for equipment, time to align, and high power consumption, not to mention the package is difficult to transport to remote locations.

Although retro-reflective LED chromakey systems are in wide use today, and provide many advantages, the big barrier has been that there is no technology available on the market, prior to this invention, that allows LED light rings, in-line teleprompters and retro-reflective backgrounds to be used at the same time.
To get teleprompter function during critical "chromakey" productions, many compromised approaches have been employed, including the mounting of video monitors or teleprompters above, below or beside the lenses. The problems with these solutions are: the person reading the displaced teleprompter is no longer looking straight into the lens; they have to avert their eyes back and forth between the lens and the text, causing a personal disconnect with the audience. This also increases the risk that the presenter can lose their place, more easily. For this reason, there has been a relatively low adoption rate of retro-reflective LED light ring chromakey technology where teleprompters are needed.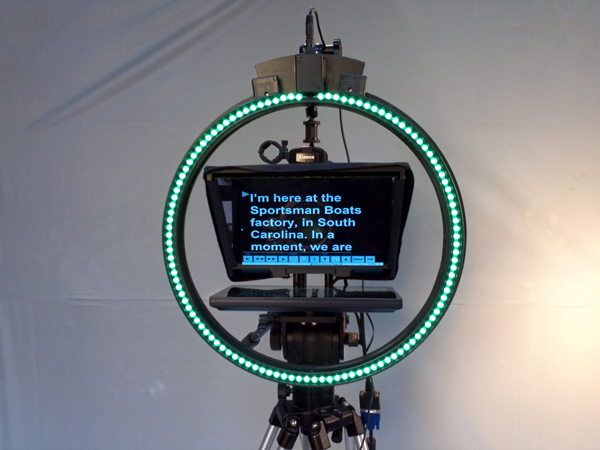 LEDchromaKEY.com's Light Ring Chroma Key System for Teleprompters solves this problem! LEDchromaKEY.com currently offers one model in their introductory kit. The kit includes a 14″ ID diameter light ring, 12v 25w power supply, LED pulse width modulated dimmer, and universal mounting arm for hot shoe rigging, one of two sized retro-reflective backdrops, AND a complete teleprompter system, including a 10″ LCD flat panel monitor.

Contact LEDchromaKEY.com today, and learn how you can begin using cost efficient, rapidly deployed retro-reflective LED chromakey technology, with a teleprompter!